Bio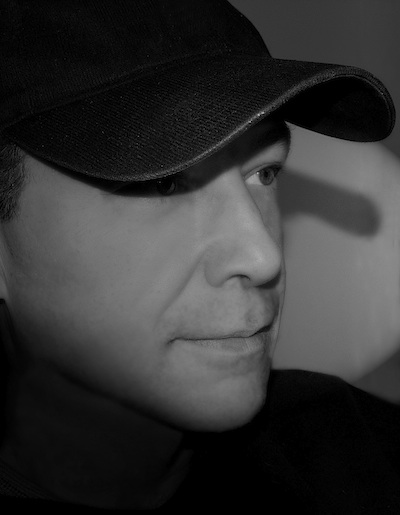 JP Paul is a writer and mixed-media artist on an unusual life path. Living and working in eight countries across three continents and an island tends to broaden one's horizons while making the world seem much smaller. Moving dozens of times affects priorities and determines what sticks or is cast aside. JP has worked as an international journalist, a digital imaging specialist, an art dealer and an IT professional for corporate and educational institutions. He is currently an editorial board member and senior contributor for Artfronts, an information portal for visual art. He co-chairs the Perez Franco Foundation for Arts & Design and helps manage the former artist's estate. He also collaborates with an editorial firm that publishes works for academics and professionals.These diverse experiences have been influential in molding JP's unique perspectives, compelling viewpoints and a rich visual/verbal dialogue.
Sometimes I think I would have been better served by concentrating on one career. I suppose if my main goals in life were fame and fortune, I might have latched onto something more conventional. I'm compelled to search continuously for new challenges and immerse myself in activities that I love rather than pursue false security. I've been able to combine my diverse passions for writing, visual arts, digital imaging and technology into related endeavors that I find rewarding.
Recently I have devoted most of my time to completing a novel entitled "Rattle," a fast paced dramedy that draws from my experiences as a journalist as well as time spent in the fields of visual arts, technology and education. The plot is derived from my observation of diverse cultures, their people and families that typify the South Floridian and Caribbean regions depicted in Rattle.
I continue as a regular contributor and editor for a few arts-related websites. I offer my services fine-tuning statements / biographies for other visual artists whose works I am very familiar, especially non-native English speakers. Now that Rattle is out of my hands, I'm polishing two more works that were actually started around the same time as Rattle but somehow fell through the cracks before publication due to other projects. Such is life when you wear too many hats.
More: Q&A with Author, JP Paul
Background
I began investigating art forms in my twenties in a makeshift B&W darkroom with taped windows and chemical slosh trays. Years later I explored Cibachrome and alternative processes in a larger studio, performing chemical-based image transfers to every imaginable substrate from silk and metal to clay or clothes. It was during this period when I started to combine photos, painting and drawing elements into mixed media works since no single medium provided the expressive flexibility sought. Profound influences during this period include Robert Rauschenberg's combines and print-to-canvas transfers. Even in the early days, I had uncontrollable urges to add words and phrases to my visual art, not unlike many of the post moderns.

Snaps from investigative reporting in the Andes and rural Venezuela
In the late 80s and early 90s I worked as a features correspondent for an English language international newspaper in South America. Exhaustive research and reporting provided a treasure trove of personalities, story lines and concepts from which I continue to draw today. As a journalist I was liberated to witness the world from the other side of the cultural and social divides. While not always pretty, the respect I hold for many who inspired me still carry forth in my work as I strive for message transparency and aesthetic integrity. I'm captivated by all forms of communication and search for methods to unite them so that no inclinations are denied. I often recall a comment by Pablo Picasso who stated "...while reading a book one feels that the author would have preferred to paint rather than write; one can sense the pleasure he derives from describing a landscape or a person, as if he were painting what he is saying, because deep in his heart he would have preferred to use brushes and colors."
In the 90s, parallel to bill-paying careers in art project publishing and digital imaging, I produced dozens of short works, poetry and prose. I also had the opportunity to assist a number of fine art galleries working alongside some of Latin America's leading contemporary artists. While primarily "self-taught" in the traditional sense, my artistic education has been as enlightening as any. Dozens of renowned artists, architects, professors and photographers became my unofficial mentors, offering personal guidance while opening my eyes to a plethora of real-world techniques and concepts that are difficult to teach in a classroom because they need to be observed and experienced first hand. This led to the adoption of a mixed-media approach and a combination of real, implied and imagined imagery. I search for methods to incorporate diverse influences to allow my works to converse with different viewers and readers on multiple planes.
Today and Beyond
The art and writing worlds of the 21st century have assumed much broader footprints and now readily synthesizes the organic with the synthetic, static and dynamic, high and low art, digital with analog and the visual with verbal. This explosion leaves me with many more questions to answer. I feel each advance allows me a fresh opportunity to re-emerge through different concepts, media and techniques. No limits.
20/20 Series combines drawing, digital painting, color washes, texture scans and hand finishing.